LBE
LEEPSON BOUNDS ENTERTAINMENT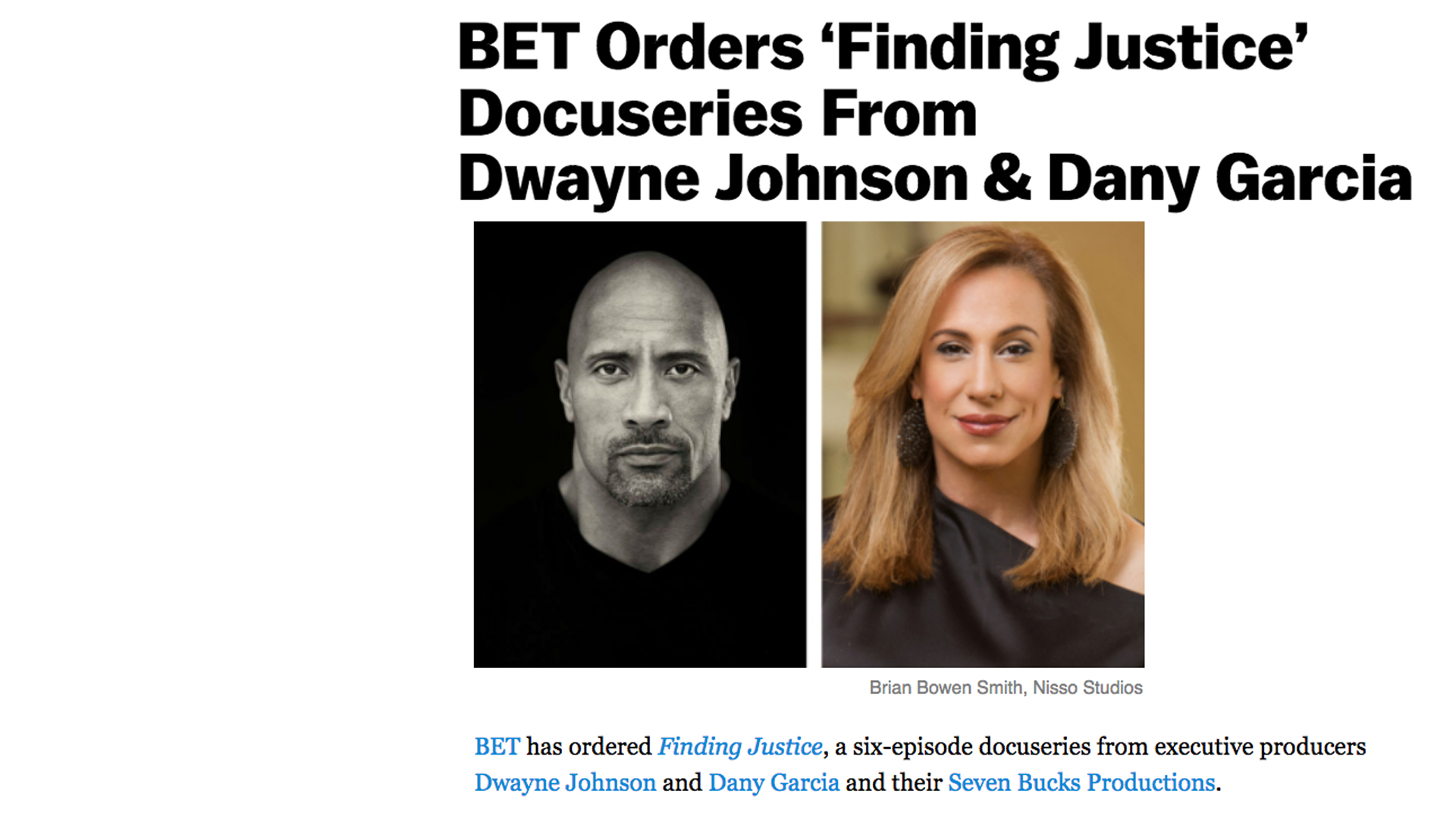 Deadline | April 12, 2018
"Combining the grit and edge of investigative journalism and the profound heart of a powerful documentary, Finding Justice, from executive producers Johnson, Garcia and David Leepson, takes a look at the faces of change in Black America."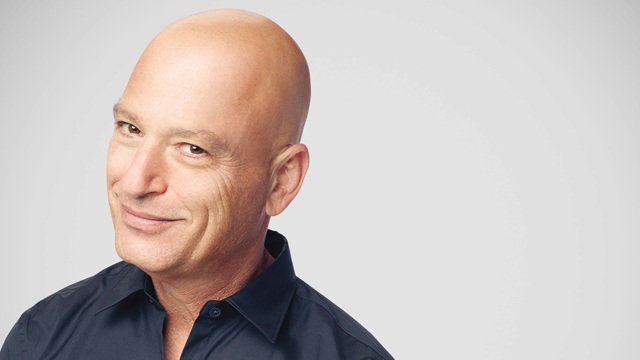 Want to Turn Your Pet's Hilariously Oddball Behavior into Comedy Gold? There's a Show For That!
People | June 15, 2018
"If you want to laugh, if you want to learn, if you want to feel all good and warm inside; just sit down and just enjoy. We have everything from adorable and dangerous. There is not one tone or one kind of animal."
Animals Got Talent? New Howie Mandel Show Features Creatures
USA Today | June 14, 2018

"It's incredibly entertaining, incredibly funny, incredibly shocking...We all talk about what we share online: 'Did you see that! Let's watch it again.' That's what the show is. It's not a written show. I'll add a voice to a video, we'll watch it and laugh together."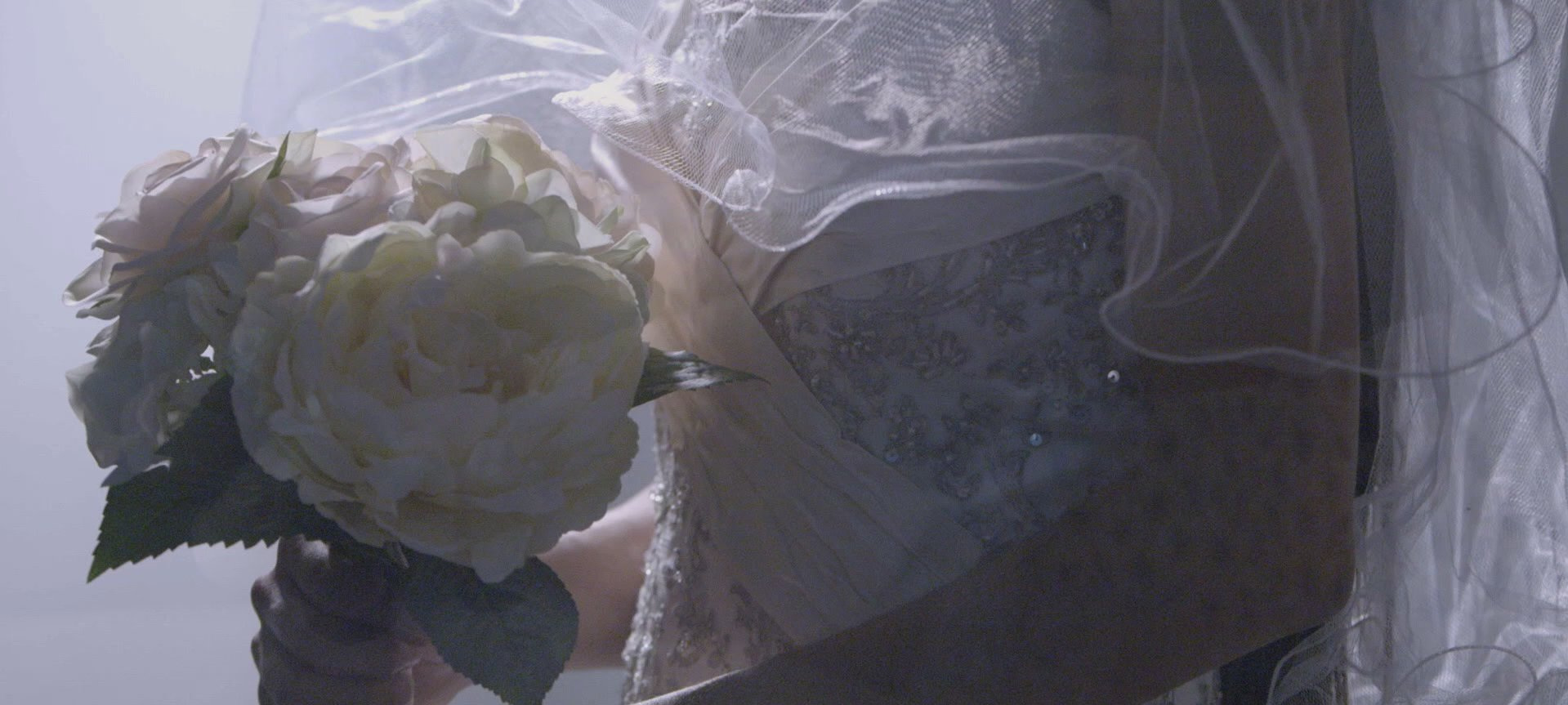 Oxygen Has Got Your True Crime Obsession Covered With 3 New Shows
E! News | May 17, 2018

"Each episode will expose a grisly homicide set against the backdrop of what appears to be wedded bliss...The series will chronicle many cases including the well-known disappearance of Annie Le...as well as Gail and Rick Brink, happy newlyweds whose marriage ended in a tragedy and remained unsolved for decades until an unexpected witness revealed a disturbing family secret."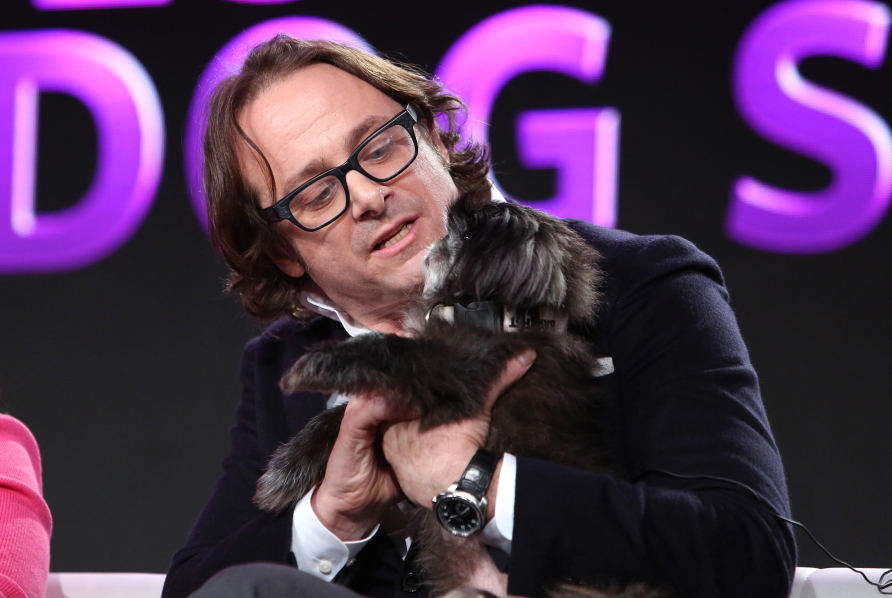 'Road To Westminster Dog Show' Goes Behind The Scenes For The First Time
Deadline | January 13, 2018

"EP David Leepson said he'd personally been amazed by the dog show experience. "I've been blessed to produce big sporting events like the Super Bowl, like Wimbledon, like the World Series," he said, "and what I found, and what I love is their passion, and the determination to win, and the love of their dogs….is just as strong as any big-time athlete that I've covered in the past."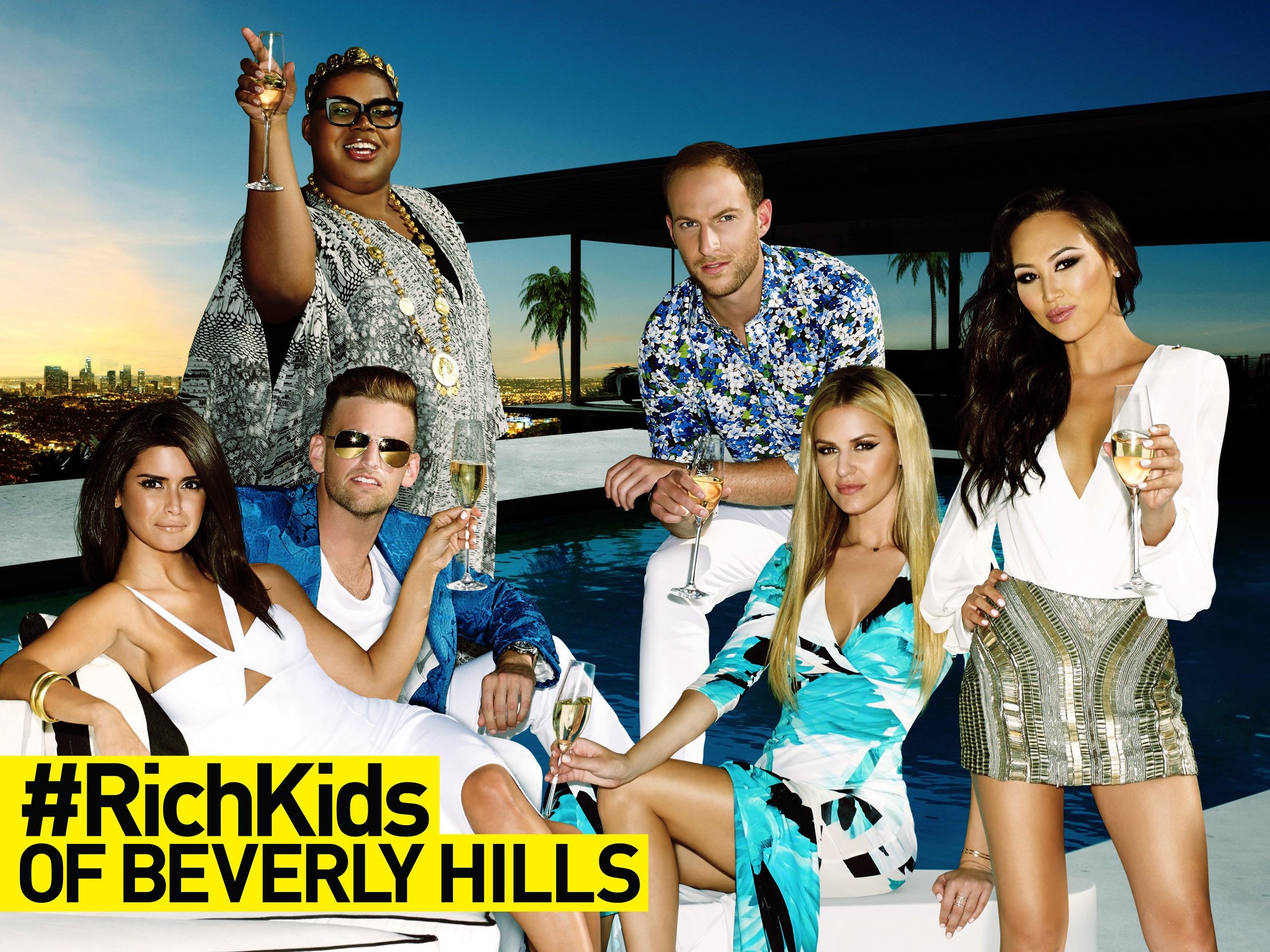 #RichKids Producer David Leepson Bounds Across Reality TV
Huffington Post | January 28, 2014

"Known for his rugged sports-oriented programming, top television executive producer David Leepson is the surprising man behind E!'s hit new reality show: #RichKids of Beverly Hills. Leepson, a six-time Emmy winner, is an 18-year veteran of fast-paced productions set in the worlds of football, boxing, car chases and stunts."
TEAM
Our passion at Leepson Bounds Entertainment is to produce captivating content that entertains, inspires, and excites. We're a five-time Emmy Award winning production company with decades of experience creating high-end programming for the industry's top networks, and a constant slate of development and series in production.
DAVID LEEPSON
FOUNDER & CEO
David Leepson is a 5-time Emmy award-winning (24-time nominee) and one-time Telly award-winning executive producer, creator, director, showrunner & former network executive. With 22 years of experience, David has developed and executive produced television shows in diverse genres including sports, music, entertainment, fashion, science, crime, comedy, business transactional, animal & social injustice. Additionally, he's created these shows in a variety of formats: reality, docu-series, competition, studio, talk, clip, infotainment, traditional documentary & live events. Leepson started his career in sports television at HBO and produced some of the network's biggest sports shows including Inside The NFL, World Championship Boxing, RealSports with Bryant Gumbel and several award-winning documentaries.
David and his shingle, Leepson Bounds Entertainment (LBE), have quickly become a major force in non-fiction television. Since forming LBE, Leepson has created and produced hit shows on multiple networks including #Rich Kids of Beverly Hills (E!), Cesar 911 (Nat Geo Wild), The Car Chasers (CNBC), A Wedding & A Murder (Oxygen) and Howie Mandel's Animals Doing Things (Nat Geo Wild). In 2019, LBE has three series premieres slated for the first half of the year including Finding Justice (BET), a social injustice documentary series in partnership with Dwayne Johnson & Dany Garcia's Seven Bucks Productions.
AARON RICE
SVP OF CURRENT & DEVELOPMENT
Aaron is a prolific show runner/executive producer, writer, editor, shooter and director. During his tenure at Leepson Bounds Entertainment, Aaron has led a team that has lit up 3 series orders in record time. Before being promoted to SVP of Current & Development, Aaron executive produced the critically acclaimed Road To Westminster Dog Show and the hilarious Howie Mandel's Animals Doing Things. Rice was also pivotal in developing BET's Finding Justice which immediately was bought straight to series and is airing March 2019. Rice currently manages all show runners, the day-to-day development slate and is constantly pitching shows to networks.
ALEX TINLEY
EIC
Alex Tinley currently manages finances and logistics for all LBE productions (current & development). Alex Tinley has managed a wide array of TV series in the US, UK and Internationally. Based in the US since 2003, she has managed the finances of shows for All3Media America, 3 Ball Entertainment and Shed Media. Previously, Alex was the VP of Production for Mentorn Media in the UK where she was responsible for all entertainment programming output for the company (of note, the growth of the BAFTA nominated Robot Wars brand for BBC, including all secondary streams of income and production in various international territories). Mentorn Media relocated Tinley to Los Angeles in 2003 to set up and run their USA company; overseeing productions such as Paradise Hotel S1 & S2 (Fox), America's Worst Drivers (NBC), Forever Eden (Fox), Work Out (Bravo) and ABC's special Challenge America with Erin Brockovich.
MARY BISSELL
HEAD OF CRIME DEPT. & EXECUTIVE PRODUCER
Mary Bissell is an executive producer, showrunner, writer and director based in LA and represented by ICM. As a specialist in the true crime genre, she seeks to tell compelling stories with a compassionate perspective. To that end, Mary recently served as Co-Executive Producer for the critically acclaimed and highly rated six-part docu-series Surviving R Kelly for Lifetime Television. She is currently Executive Producer for the second season of A Wedding and a Murder, after shaping the series to become a breakout hit for Oxygen Television in Season 1. Her additional crime credits include: The Devil You Know (ID); Diabolical Women (LMN/A&E Television); Very Bad Men (ID); and A Question of Innocence (ID).
Prior to re-locating to Los Angeles, Mary lived in Canada and traveled the world writing and producing a variety of independent documentary programs for CBC Canada and Knowledge Network on far-ranging topics from socio-economic issues to environmental concerns. She is the recipient of multiple Canadian Leo Awards, including Best Director, Best Writer, and Best Information series. She is also a past President of Women in Film and Television (Vancouver), and proudly looks to advance the role of women in the international television industry.
Recently, Mary partnered with Executive Producer David Leepson, CEO of Leepson Bounds Entertainment to produce original pilots, series and specials for network and cable television.